Design for Good: Kent County Parks Foundation
As part of a six person team, I designed a logo and brand standards guide for Kent County Parks Foundation. We did collective brainstorming, presentations to the client and our other Design for Good teams, and the media.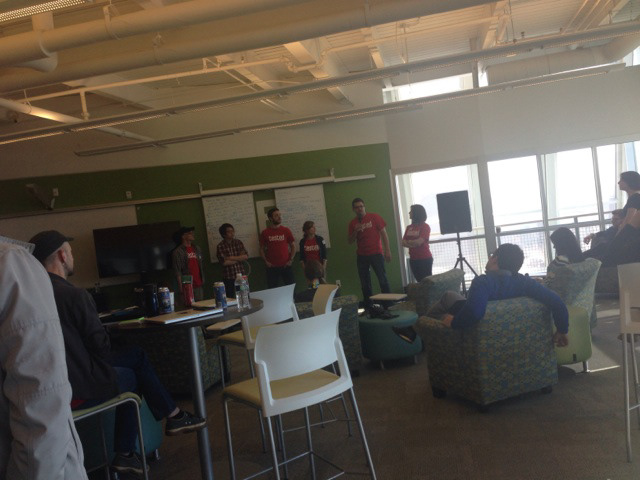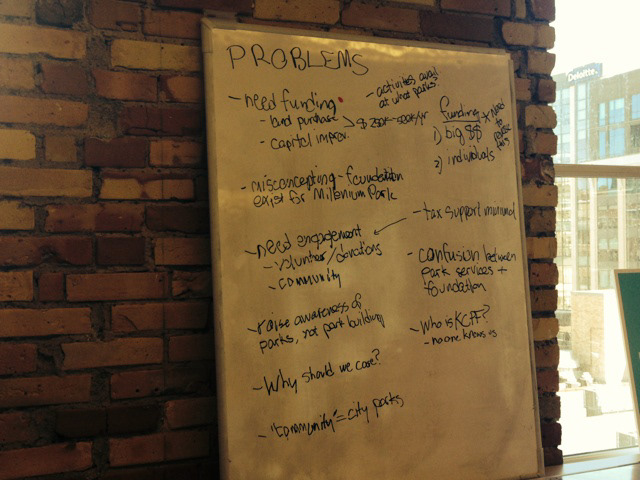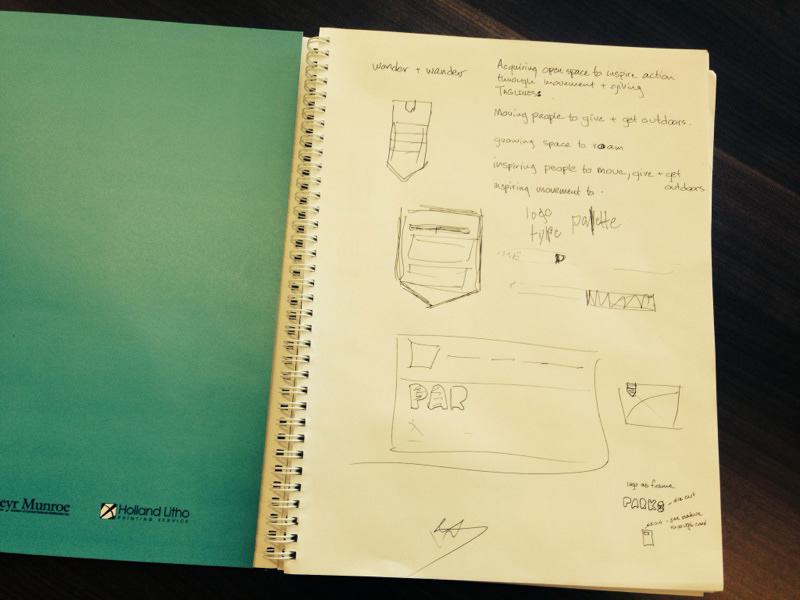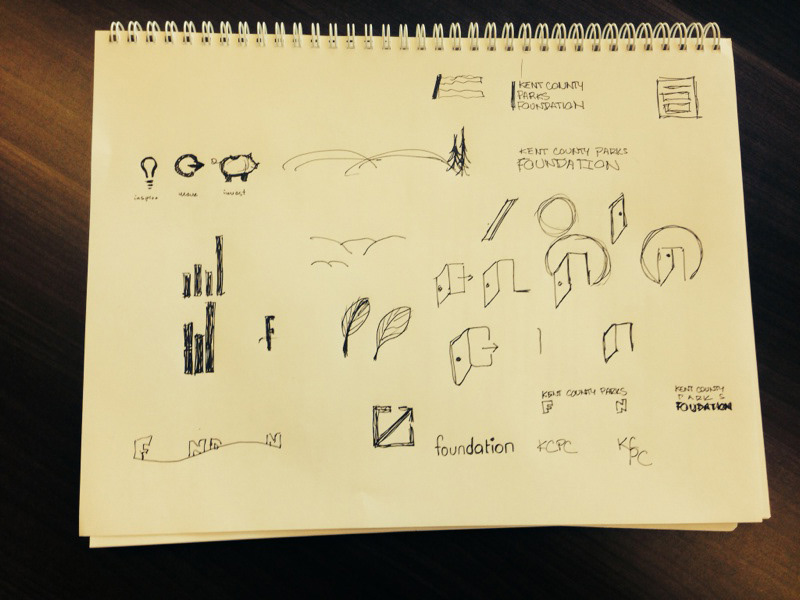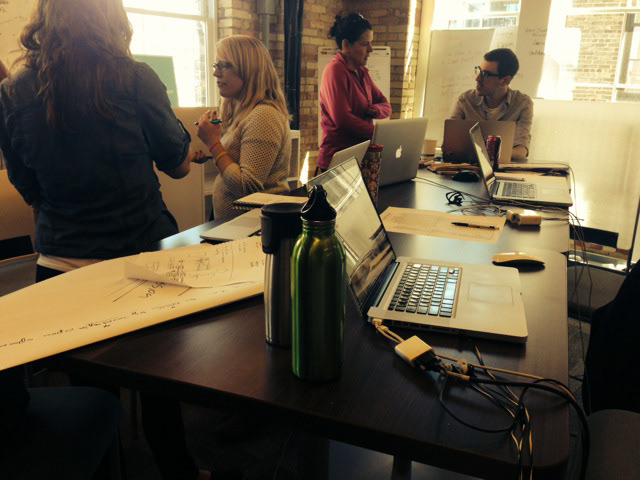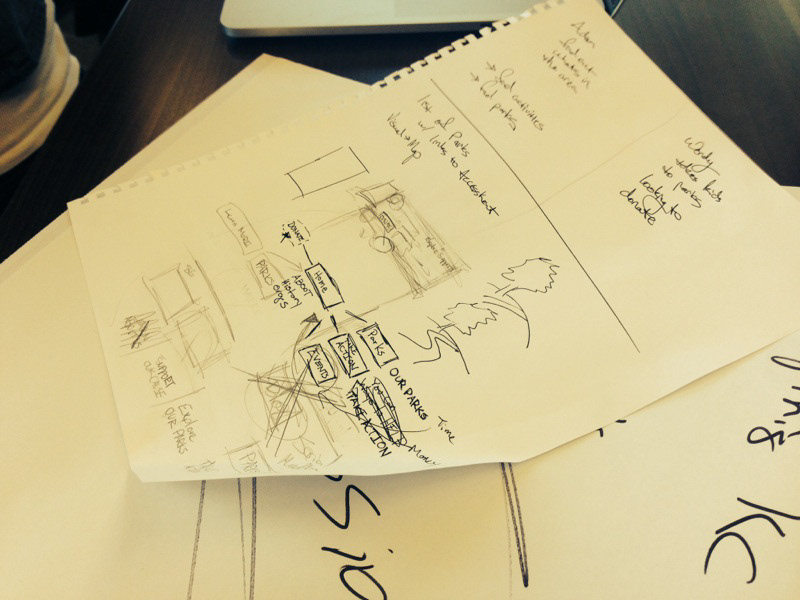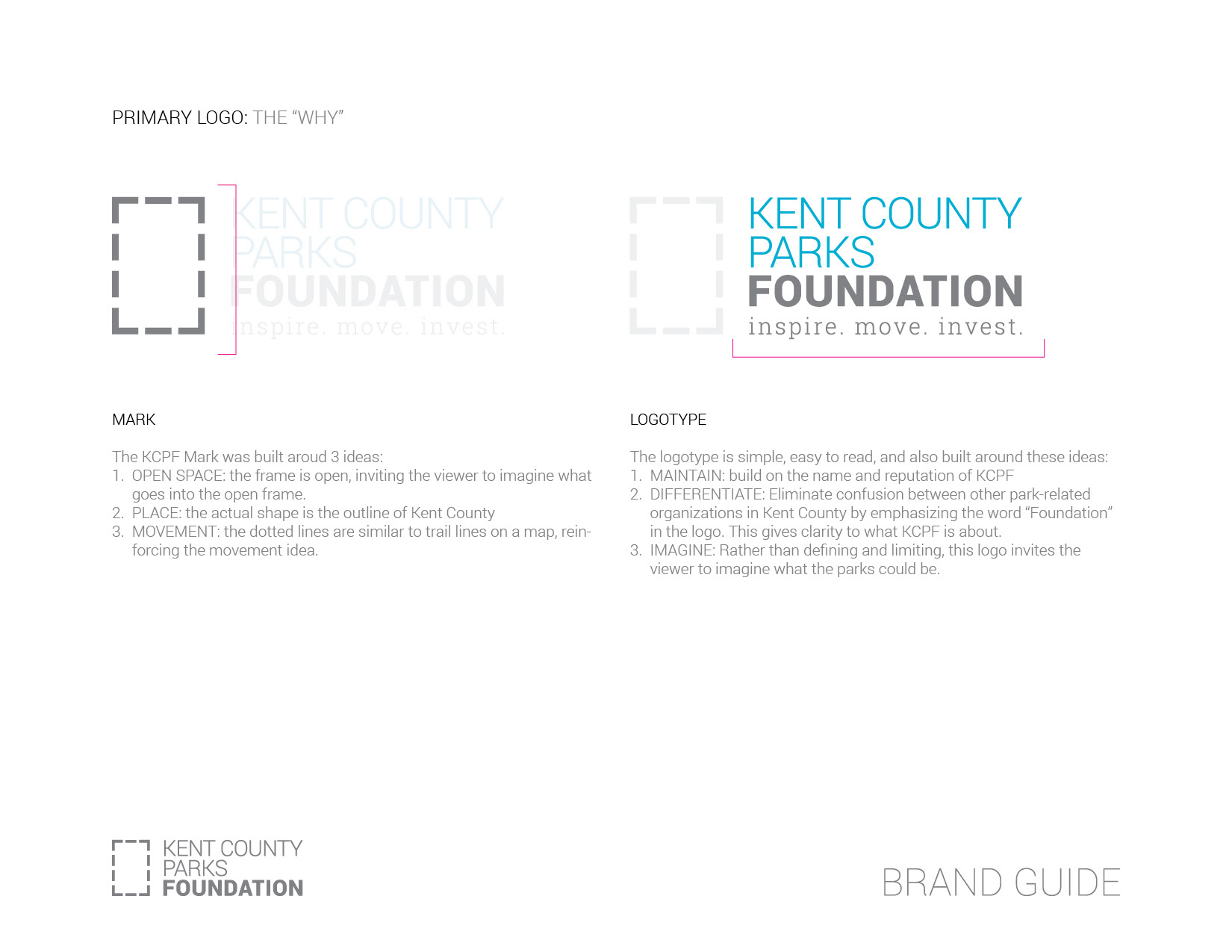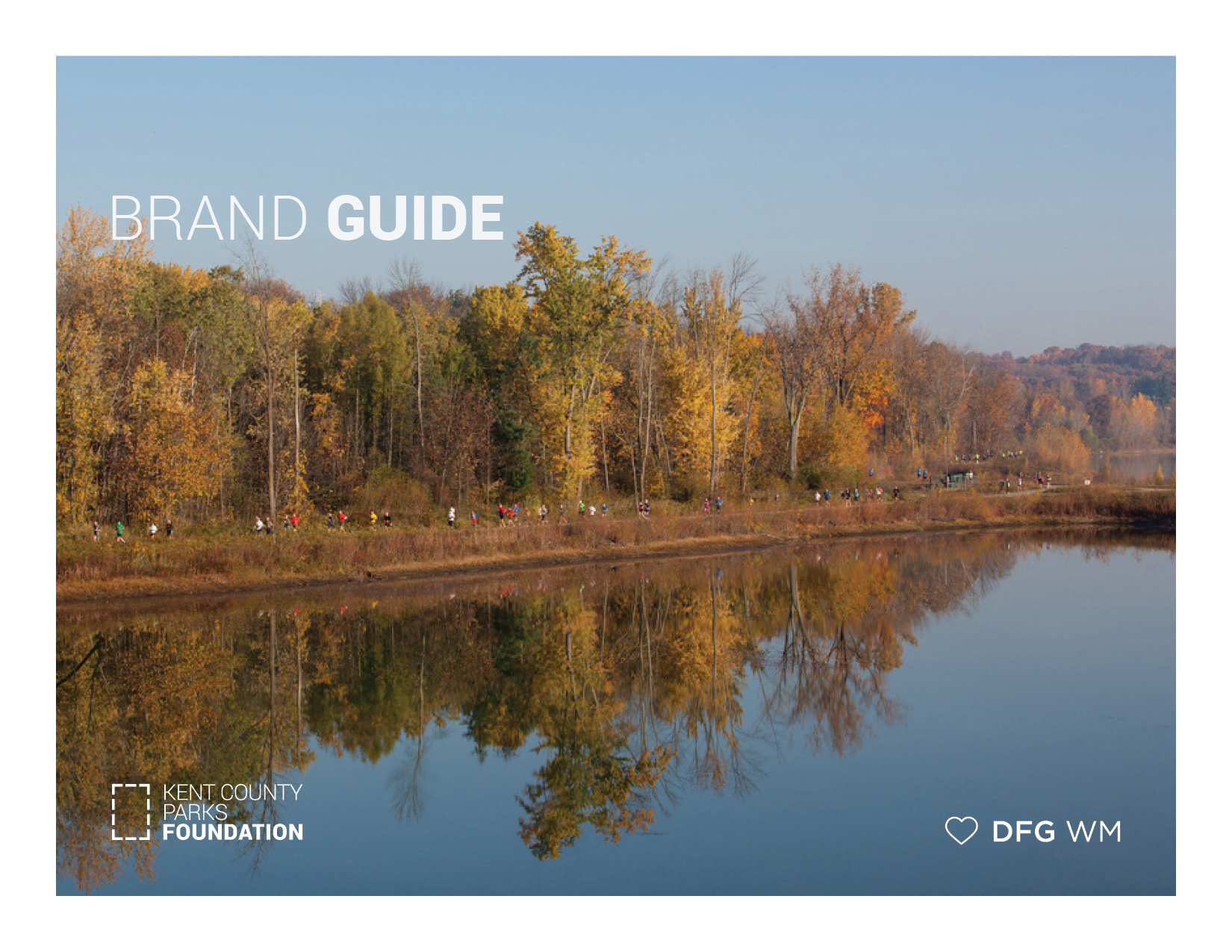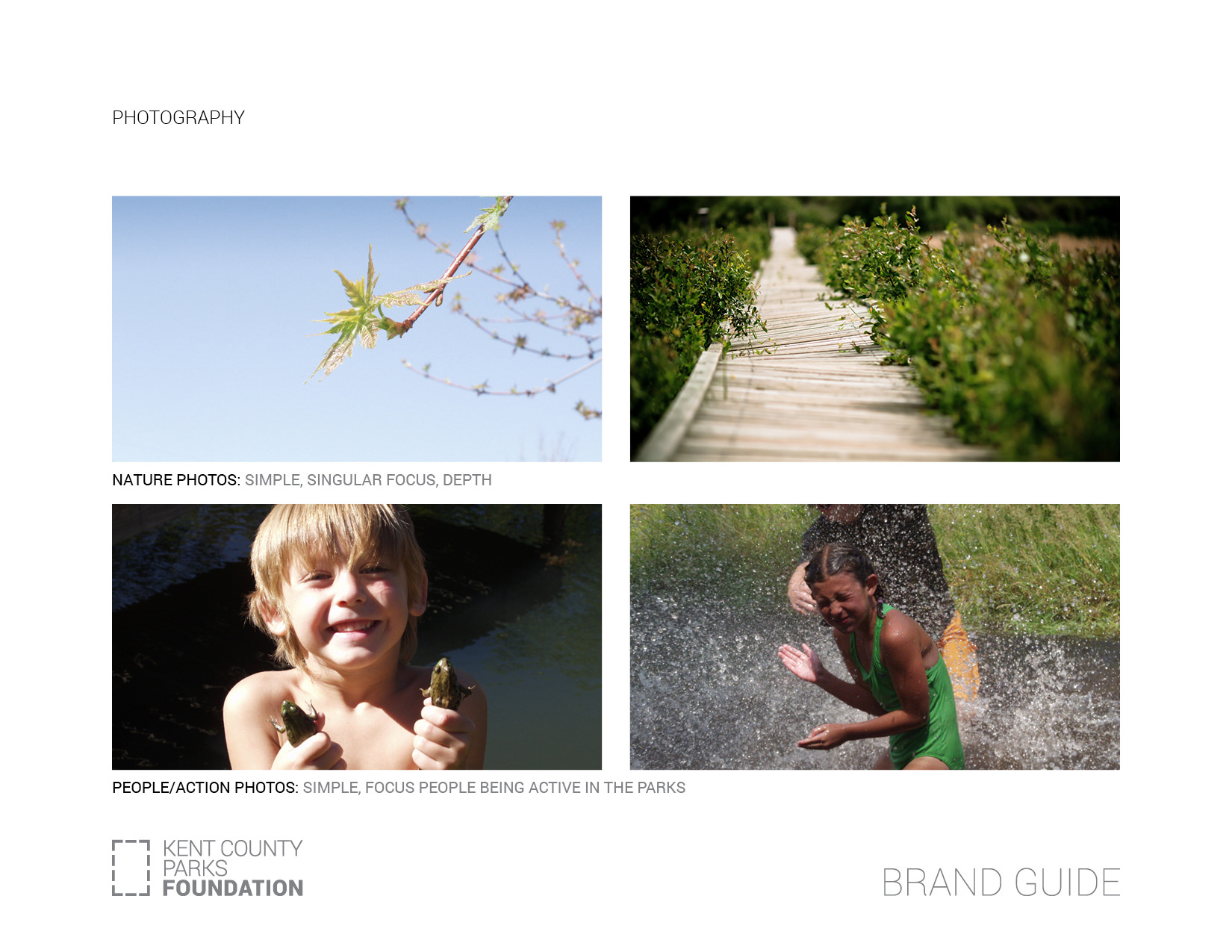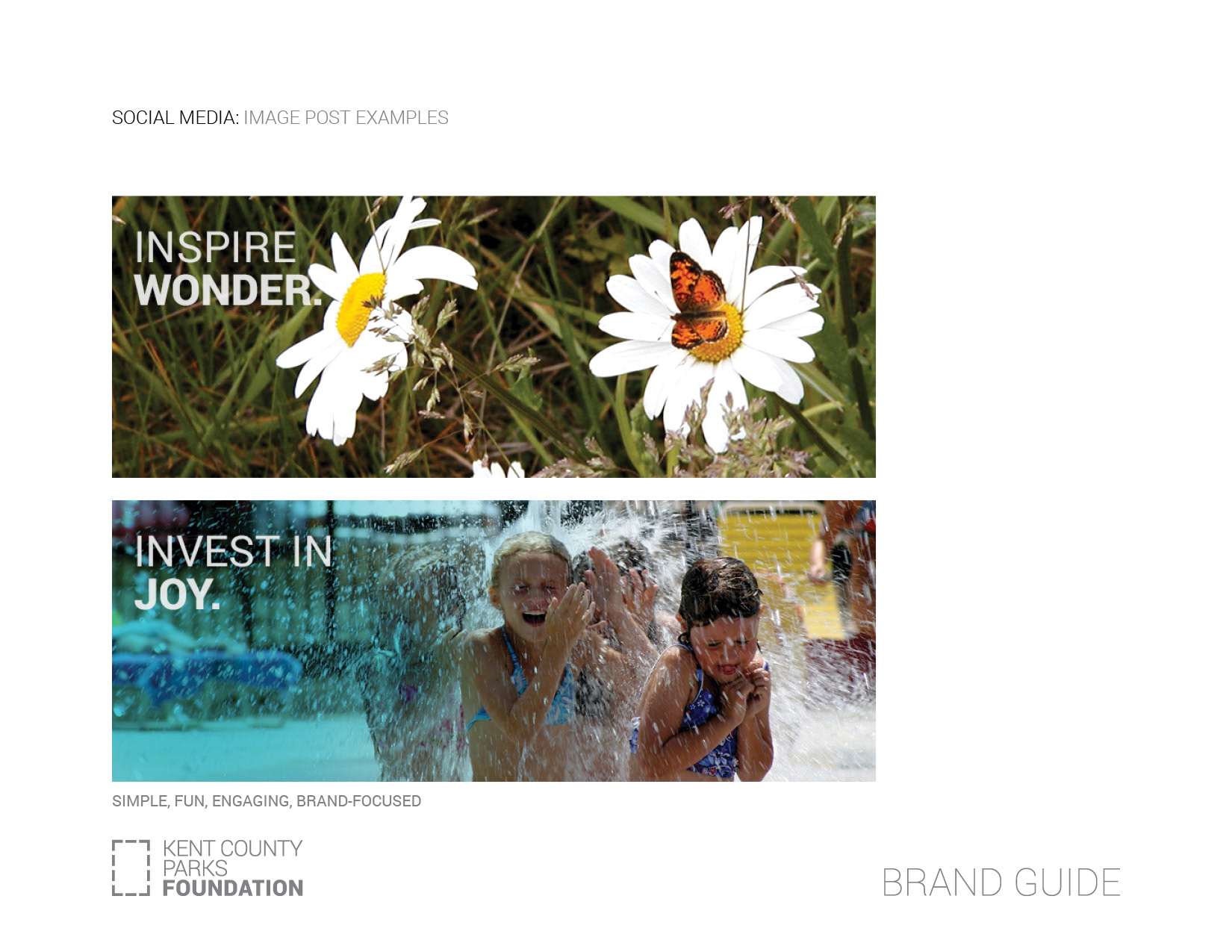 I was on an AIGA Design for Good team with five fellow designers, web developers and content creators. We met with the non-profit organization Kent County Parks Foundation. The primary role of this non-profit is to raise funds and acquire land for the development of future parks within Kent county. In addition to not having a working brand or a functioning website, they were confused with the group who managed the day-to-day operations of the Kent county parks. So we were tasked with differentiating them from park management, creating a unique brand for them to build on and helping start their website on a new, usable CMS. All of this was to be accomplished within the time constraints given by the Design for Good timeframe - Friday through Sunday! We met with the client, brainstormed, presented initial findings, then progressed further, presented again, then finalized and gave our final presentation to the client and the other DFG teams.